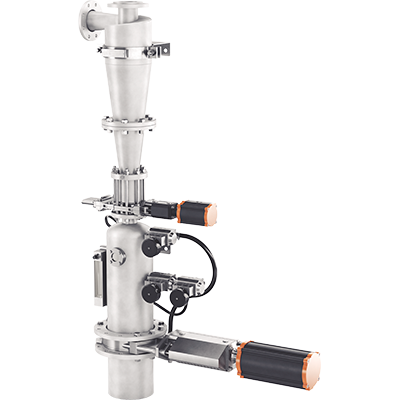 High density cleaner
The high density cleaner is used for removal of grit from biogas substrate. Incoming organic waste includes particles from sand and glass which remain as contaminants in the processed substrate. The high density cleaner uses the vortex principle to continuously remove those particles.
With the grit removed, the overall service need on other machinery in the process is reduced. Pumps are subject to less wear, and less load is put on agitators in tanks.
But most importantly, the removal of grit means it is prevented from accumulating in storage tanks and digesters as sediment. This frees a considerable amount of space, optimizing the biogas production, and preventing the need of costly maintenance stops for cleaning tanks and digesters manually.
Support throughout the whole product lifecycle
Pulp & Paper Pilot plant trials

Test your material in our pilot plant and analyze machine performance in our lab!

Download Info

Engineering and project based deliveries

Customized designs for your unique application.

Start-up

Full service on site with your machine delivery.

Global support

We have offices in Sweden, Canada, Germany, China, and agents all over the world.

Service visit

Let us visit your plant and help you improve performance!

Download Info
Contacts
Are you in need of technical support or wear parts for your machine? Interested in a visit from our staff or a project quotation? Please contact one of our local offices around the world!